Bob Greaves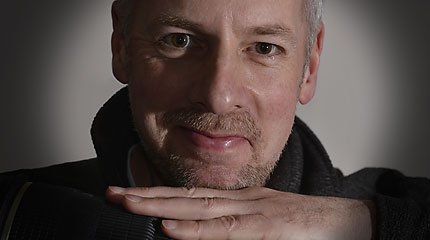 I have been a professional photographer for more than 25 years.
In 1988 I started work as a trainee photographer on the Reading Chronicle - the only weekly newspaper in the UK to outsell its daily competitor. Having completed my NCTJ Photojournalism qualification in 1990, I was promoted to the post of deputy chief photographer and then chief photographer. I worked at the Chronicle for a total of 11 years.
In 1999, I started work as deputy chief photographer for the UK's 5th biggest selling regional daily newspaper, the Shropshire Star. One year later I was promoted to the post of chief photographer, where I remained in charge of the department until I took voluntary redundancy in 2013.
At the beginning of 2014 I started this business - Bob Greaves Photography - offering high quality, affordable freelance photography to business and private customers across Shropshire and the West Midlands.
I have covered a huge variety of jobs in this time - news, sport, features, PR, studio, music, fashion, landscape - the list goes on...
I was the only regional photographer in the world to be allowed in to Westminster Abbey to photograph the Royal Wedding and have photographed many members of the Royal Family, including: the Queen, the Duke and Duchess of Cambridge, Prince Charles, Princess Anne, Prince Philip, Princess Margaret, the Duchess of Kent, Princess Alexandra, Prince Andrew, Prince Harry, Princess Eugenie and Princess Beatrice, the Countess of Wessex and Prince Edward.
Amongst the stars of stage and screen I have photographed are: Christopher Biggins, Lionel Blair, Felix Bowness, Richard Briers, Roy Castle, Russell Grant, Lenny Henry, Jeremy Irons, Little and Large, Robert Morley, Johnny Morris, Sir Anthony Quayle, John Sessions, Emma Thompson and Ernie Wise.
Live music is one of my favourite subjects, having covered Reading Festival for 11 years and the V Festival at Weston Park for 14 years, as well as numerous other performances. Amongst the artists I have photographed are: The Audience, Bjork, The Bluetones, The Cheeky Girls, Craig McLaughlin, Dare, The Eagles, Echo and the Bunnymen, Ed Sheeran, Gary Moore, Guthrie Govan, The Hamsters, Iggy Pop, IQ, It Bites, Jethro Tull, Kylie Minogue, Lemmy, LMFAO, Manic Street Preachers, Metallica, Marilyn Manson, Mostly Autumn, Noel Gallagher's High Flyin' Birds, Page and Plant, The Prodigy, Queensryche, Rammstein, Ritchie Kotzen, Rizzle Kicks, Roger Waters, Skunk Anansie, Snow Patrol, Uriah Heap, The Verve, Wishbone Ash and Yngvie Malmsteen.
Sports stars don't miss out either, with a fledgling Andy Murray amongst my subjects. Others include: John Amaechi, Frank Bruno, Steve Bull, Willie Carson, Steve Davies, Frank Dettori, Ryan Giggs, Steve Redgrave, Greg Rusedski, Jimmy White, Bradley Wiggins and Richie Woodhall.
Countless politicians, including 4 Prime Ministers...
But, my most photographed subject?... The Great British Public!
Leave a comment