WHAT I DO
I offer a wide range of photography services to both business customers and the general public, throughout Shropshire and the West Midlands. The list below gives some examples. If you don't see what you're looking for give me a call.
Photographic Services for Business:
PR, Marketing and Commercial
Editorial
Sport
Music and Stage
Studio and Product
Events
Property and Architecture
Photographic Services for the Public:
Portraits
Family Groups
Pets
Insurance
Black & White
Landscape
WHY CHOOSE BOB GREAVES PHOTOGRAPHY?
I have been a professional photographer for more than 25 years, so can offer you top quality photography with a proven track record of regular publication in regional and national newspapers, magazines, websites, books and record sleeves. If you would like to know more about me and my background, please see the 'About' page.
If you would like to see more examples of my work to date, please take a look at the Galleries section. I am fully insured with Public Liability, Public Indemnity and Photographic Equipment cover all in place.
CLIENTS
Satisfied clients include the Shropshire Star, Express and Star, Cornford, BluesJamTracks, Cornford Amplification, Tube Distinctions and many others.
PRICES
Top quality imagery needn't cost a fortune and may well be a lot less than you might think. My rates are competitive with other professionals within the region and my services can be tailored to your requirements and budget, so you only pay for what you need, at a rate you can afford. Please contact me for a quotation.
PR, Marketing and Corporate
Getting your message, product or idea out there is one of the hardest parts of running any business. What good is it having the best product, best service or world beating achievements if no-one gets to hear about them? Working directly with your organisation, or through the many PR agencies, I can work with you to produce images with impact to spread the word. Maybe you need some pictures of your new premises, production facilities, an important visitor, or your staff awards ceremony? I can visit at a time to suit you to produce high quality imagery for newspaper use, trade publications, brochures, websites or physical prints to go on your walls. If you need to raise your profile, I can help.
Editorial
Need pictures for your newspaper, magazine, journal, book, or any other editorial use? Having worked in this area of the industry for more than 25 years, I know how to adapt my style and approach to get you an image that any quality publication would be proud to feature. Having worked on a daily paper with 8 deadlines per day, I am used to working to a tight schedule and am equipped to wire pictures remotely when required.
Sport
Great sports photography puts the viewer at the heart of the action. During my career to date in newspapers, I have covered many sports, including football, rugby, cricket, golf, basketball, ice hockey, swimming, motor racing, horse racing, eventing, shooting, climbing, athletics, angling, martial arts, badminton, tennis, archery, squash, rowing and bowling. I have photographed pitch-side at Wembley, covered world championship snooker several times, shot world title boxing matches, world championship waterskiing, Olympic gymnastics training and Tour of Britain cycling.
Music & Stage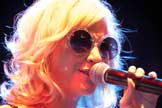 Live music and stage is one of my most enyoyed areas of work. I have photographed hundreds of artists from music, stage and screen, with work published in newspapers, on websites, in music magazines, on record sleeves and in books. I am used to working closely with artists, producers and equipment manufacturers both onstage and off to get the images that tell the tale.
Studio & Product
Good quality images of your products are vital to their success. Whether they are small static products or giant machines which needs to be shown in action, I can provide the shots which will make the grade. I can visit your premises with lights and backgrounds to do the photography in situ, or it can be done at a photographic studio, depending on your requirements.
Events
All kinds of events need photographic coverage. I can provide images from presentation ceremonies, dinners and parties, visiting VIPs... or just the office party.
Property & Architecture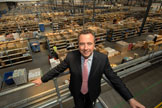 Perhaps you have moved to new premises, are in the process of extending, or maybe just want to capture your building for posterity. I can visit at a time which suits you and to put your property in the best possible light. I can provide exterior shots in the day or nightime, or can provide interiors, using portable studio lighting if necessary. The resultant images are sure to enhance your brochures or walls.
Family, Portrait & Pets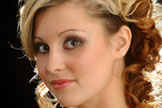 Families are ever changing and it's all too easy to let time slip by without remembering to capture some formal pictures of everyone along the way. It seems no sooner are children born, than they are starting school, starting work, then fleeing the nest. Or those senior members of the family who we think will be around for ever, sadly pass on and the memories of their faces start to fade. This needn't be the case, with a high quality portrait just a phone call away. There is no need to visit a studio, as I will bring all the lights and backdrop to your home (or other venue if necessary) to help capture those faces and memories for ever. Images can be supplied either as high quality paper or canvas prints, or digitally for you to print yourself. It is said that a dog is man's best friend. And I daresay if you own any other pet - from a cat to a budgie, a snake to a horse - you feel just the same about your animal companion. What better way to mark this friendship than to commission a quality portrait of them - and you too, if you like. I can visit your home, or suitable place of your choosing, to provide you with a quality photo you will treasure for a lifetime. Images can be supplied either as high quality paper or canvas prints, or digitally for you to print yourself.
Insurance
A photographer is not perhaps top of your list of people to call when you're dealing with matters of insurance, but there are ways we can help. Do you own valuable jewellery, watches, paintings, antiques, etc.? If so, having your valuables recorded photographically gives you a better chance of getting them back if they are stolen, or at least being able to prove ownership to the insurance company when it becomes necessary to claim. I am equipped to take detailed close-up pictures of your possessions to give the best possible record of them. And if the worst has already happened, an accurate and timely photograph of your flooded, burgled or fire damaged home, or damaged vehicle, can be of great use evidentially.
Black & White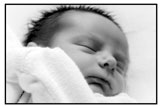 A timeless black and white picture is a classic way to capture that mood and atmosphere which is often lost in today's world of bright, garish, digital colour. I have the software and skills to produce a variety of black and white styles, from high-key contemporary, to soft and subtle, in stark black and white, or with just the slightest tint of sepia, or selenium blue. A modern black and white canvas print makes a bold statement on a wall, or a fantastic gift.
Landscape
The ever changing landscape around us is a thing of timeless beauty, which desrves to be captured properly. Shropshire and the rural West Midlands are the ideal sources of inspiration for these works of art, which can be purchased direct from me, or in selected local art galleries.